Recipients of the 2022 Cultural Leaders Legacy Arts Awards were also announced at the event in video segments featuring interviews with award-winners and sponsors. Each Legacy Award winner received a $5,000 cash prize funded by a contribution from a local philanthropist or organization with equal matching money from Calgary Arts Development. Recipients are selected by a jury of peers.
In 2022, 51 outstanding artists and organizations were nominated, representing just some of the artistry that vitalizes our city every day. We thank all the nominees and congratulate this year's recipients:
The ATB Financial Healing Through the Arts Award was established to recognize artists whose artistic practices encompass health and wellness to improve the wellbeing of individuals, groups or communities. The award is intended to promote the healing nature of the arts and its critical role as a means of expression for those facing physical or mental health issues.
2022 ATB Financial Healing Through the Arts Award recipient: Janey Luc-German
Janey Luc-German has volunteered her services over the past 15 years in promoting arts to various Calgary schools and communities, including running seven 5-session online workshops helping seniors combat loneliness through arts during the pandemic.
The Calgary Catholic Immigration Society New Canadian Artist Award was established to recognize that artists from all parts of the world enrich Calgary's arts sector. This award recognizes and supports an individual artist whose cultural background and relatively recent arrival to Canada result in communication challenges, difficulties in transferring relevant credentials, and isolation from Calgary's arts community. The award intends to help these artists pursue their artistic work and connect with the institutions and support networks that are available to all Calgary artists.
2022 CCIS New Canadian Artist Award recipient: Claudia Chagoya
Claudia Chagoya is a gifted Mexican interdisciplinary artist, a talented educator, and a skilled community connector whose abilities, activities and heart will continue to be a benefit to Calgary.
The Mamdani Arts Leadership Award recognizes the integral role of board members who lend their expertise, talent and time to supporting the work of arts organizations and festivals that make Calgary a vibrant and creative city. This award honours an arts volunteer board member who goes above and beyond to support the logistics, programming, operations and/or culture of the organization(s) they choose to support.
2022 Mamdani Arts Leadership Award recipient: Stephanie Hutchinson
Stephanie Hutchinson works tirelessly to raise the profile of and give opportunities to Calgary musicians both at home and across Canada through her volunteer work with the YYC Music Awards.
The RBC Emerging Artist Award was established to recognize up-and-coming Calgary-based artists. The award recognizes that a thriving cultural community includes artists who choose to live and build their careers in Calgary from the outset. The intent of the award is to bring recognition and awareness to outstanding artists in the early phases of their careers. These artists may have received public recognition already but are considered relative newcomers to their field (i.e., less than five years in their field).
2022 RBC Emerging Artist Award recipient: Sarah Uwadiae
Sarah Uwadiae is an early career Nigerian artist based in Calgary. Her practice includes set and costume design, filmmaking and story creation through multiple mediums and disciplines. Despite her background in theatre, her curiosity and drive to make art has inspired her to step out of the label of "designer" and embrace her whole self as a multidisciplinary artist.


The Rozsa Foundation Emerging Arts Manager Award is intended to honour an early career arts administrator who is doing really noteworthy work, both within the organizations that they are working for, but also in the broader community.
2022 Rozsa Foundation Emerging Arts Manager Award recipient: Daniel Cardinal McCartney
Daniel Cardinal McCartney is being recognized for his outstanding work towards equitable working conditions for artists and arts administrators.
The SANDSTONE City Builder Award was established to recognize artists and/or organizations that make Calgary a better place to live through the arts. The award recognizes and supports individuals and groups who are committed to enriching Calgary through an artistic practice or art program(s) that are driven by social impact outcomes.
2022 SANDSTONE City Builder Award recipient: Casa Mexico Foundation
For 13 years, Casa Mexico has been constantly supporting the work of emerging and professional artists in the Calgary community, and as a result they have been able to foster the growth of multitudes of artistic careers in our city.
The Doug and Lois Mitchell Outstanding Calgary Artist Award was established to honour artists who are lauded for their work in national and international arenas and choose to make Calgary their home. Regardless of career length, these artists are acknowledged by their peers around the world for the calibre of their work and their contributions to the arts. They are innovators who have significantly enriched artistic discourse in Canada.
2022 Doug and Lois Mitchell Outstanding Calgary Artist Award recipient: Sandra Sawatzky
Artist Sandra Sawatzky developed a film language of choreographed action to tell stories and embroiders epics with a small needle and miles of thread.
Indigenous Artist Award, sponsored by TD Bank Group
This award was created to recognize the contributions of Indigenous artists, crafts peoples, and knowledge keepers to Calgary.
2022 TD Bank Group Indigenous Artist Award recipient: Danielle Piper
Danielle Piper is an interdisciplinary visual artist located in Mohkinsstsis, Treaty 7 territory. Danielle creates many kinds of visual art; and also teaches beading workshops, livestreams on twitch and sells her handmade crafts. As part of this award she worked for a three-month term as Indigenous Artist in Residence for the Calgary Public Library in early 2022.
For more information, view the event program here and watch a video presentation of the arts awards here.
Thank you to all of the benefactors whose generosity makes these awards possible: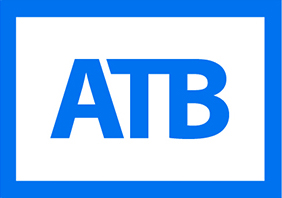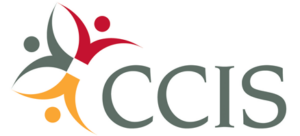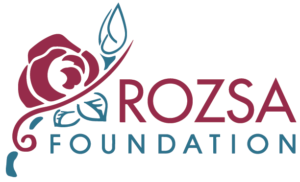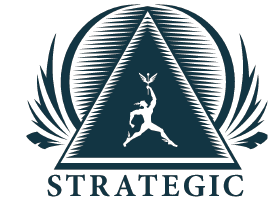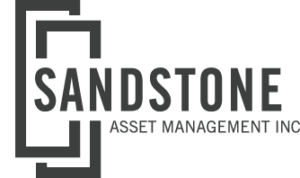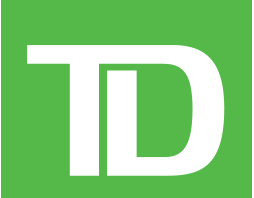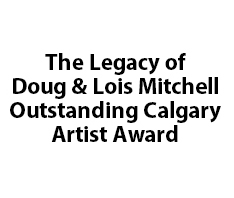 We also thank the Central Public Library and Banff Centre for Arts and Creativity for their support through artist residencies for the New Canadian Artist, Indigenous Artist, and the Doug & Lois Mitchell Outstanding Artist Award winners. And we acknowledge and thank the Rozsa Foundation for including a spot in their Rozsa Arts Management Program (RAMP) for the winner of the Emerging Arts Manager Award.
Learn more about the Cultural Leaders Legacy Arts Awards at calgaryartsdevelopment.com.
---
2022 Living a Creative Life Congress: Imagining the Future Together, was a day-long gathering at the Central Public Library with keynote speaker Dr. Leroy Little Bear, speaker Sally Njoroge from the Trico Changemaker Studio at MRU, and the following breakout sessions:
Indigenous-led Theatre Making led by Michelle Thrush and Neil Fleming from Making Treaty 7 Cultural Society
Building Coalitions for Social Change led by Cesar Cala
What's Needed Now: Arts Funding in the Calgary arts community led by arts granters from Calgary Arts Development and the Rozsa Foundation
Creative Spaces: Responding to Calgary's changing needs led by Beth Gignac and Daniel O'Shea
The Creative Economy: What is Calgary's CreativeCity strategy and how might we activate it? Led by Kaley Beisiegel with panelists Cowboy Smithx, Parker Chapple and Leah Naicken.
More about the 2022 congress can be found here and a video encapsulating the day can be viewed here. 
.